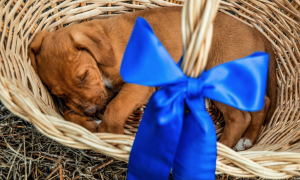 How to get the best dog possible
There are many more options available for purchasing dogs than a few decades ago when most were sold privately as a result of owners rearing one litter before neutering.
Now it can be a minefield.
Illicit breeders are skilled in conning purchasers into buying puppy farmed dogs; unlicensed back street breeders are using dogs to make money at the expense of the health of the dogs. Rescue organisations are not regulated and can be a front for puppy farmers as well as importing thousands of street dogs unsuited to living as companion dogs that also run the risk of bringing diseases into the country.
Knowing where to look, what questions to ask and what questions you may be asked can help you to get off to a flying start in welcoming and settling a healthy new companion into your home.
I can help you to:
Choose a dog that will suit your lifestyle
Find a licensed breeder* or a reliable rescue
Prepare for a new arrival
Settle in a rescue dog
Introduce another animal into a home that already has animals
Find a qualified trainer if you are not within my catchment area
Find a safe, reliable dog walker or house sitter or a licensed boarding establishment*.
All advice packages are customised to your specific needs.
Please note that this is general, pre-purchase advice only. Please discuss options for training or a behavioural consultation to solve problems with an existing cat or dog.
* Since October 2018, anyone breeding and selling a dog and offering boarding of any sort away from your home, including day care, is required to be inspected and licensed by their local authority. Your puppy should be free from obvious illness, microchipped and may have had at least one set of vaccinations.
Contact me now because prevention is better than cure.