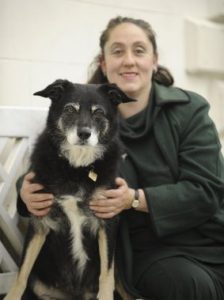 Qualifications at a Glance
ADip CBM: Advanced Diploma in Canine Behaviour Management
ADip FBM: Advanced Diploma in Feline Behaviour Management
KPA-CTP: Karen Pryor Academy Certified Training Partner
BTEC II:
Health and Safety in the Equine Industry
MISAP: Member of the International Society of Animal Professionals
PetPlan Insurance Advisor
Veterinary Nutrition Advisor
Positive Training and Handling in a Supportive Environment
Welcome to Companion Animal Behavioural Services. I am a qualified, professional trainer and behaviourist providing positive reinforcement-based, force-free training that enables people and animals to succeed and learn in a supportive, safe environment. I trained my first dog, my brother's German Shepherd, when I was 9 years old and "puppy walked" a succession of my siblings' dogs for several years afterwards. Dog training techniques were based on those used in the military and police. Choke chains were popular and often, the best that dogs could hope for were people rasping commands at them in stern voices. The world has changed almost beyond recognition for people and dogs since then, but tragically, many dogs – and owners – are still being subjected to the kinds of harsh training that were commonplace decades ago.
I know that it doesn't have to be like this.
Up To Date Knowledge and Skills
As well as holding Advanced Diplomas in Canine and Feline Behaviour, I am very proud to be one of the select few Karen Pryor Academy Certified Training Partners.
I worked in veterinary practice for six years where I gained qualifications in veterinary nutrition for dogs and cats and insurance. I am a KC-qualified show judge, having showed my own dogs, run shows and judged many companion dog shows where I prioritised canine welfare and stress-free handling. I keep my skills up to date with regular professional training, including annual updates on canine-specific legislation. I have been pro-active in participating in several government consultations with the aim that the world should be a better, safer place for dogs and owners and the canine industry regulated.
Dogs have been part of human society for thousands of years. I am committed to helping dogs and humans continue to live together in harmony by providing real world solutions for people who live with real world dogs.
The Dogs Who Led Me Here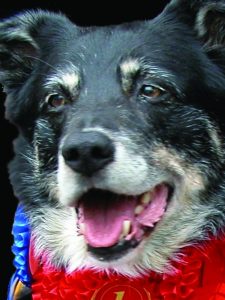 I initially worked as a professional performer in theatre and television, during which time I owned a cat and several spiders. It was while reading for an MA that I inherited Maly, an 11 year old collie-shepherd when a friend, who had lived in an abusive relationship, died. He was that very special companion, the dog of my life.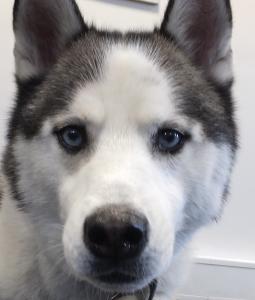 Maly died at 16 years old and I knew that I needed a challenge to fill the yawning gap that he left. Well, I certainly got it! Vadim was handed over to me in very poor condition as "untrainable". We managed to prove everyone wrong and he not only took his Kennel Club Good Citizens exams but was a Pets As Therapy Volunteer and a blood donor for the Pet Blood Bank, going on to win their inaugural Bramble Craddock Award. It was quite a journey for both of us.
Now that Vadim has gone, I am awaiting the arrival of a puppy and another series of adventures and, in the meantime, helping as many dogs and people as I can to live in harmony.
The relationship between people and their animals is continually changing as the world around us changes. Everyone needs a little help sometimes, so contact me and together we can help your dog and/or cat to live the most fulfilling life possible.
Competencies