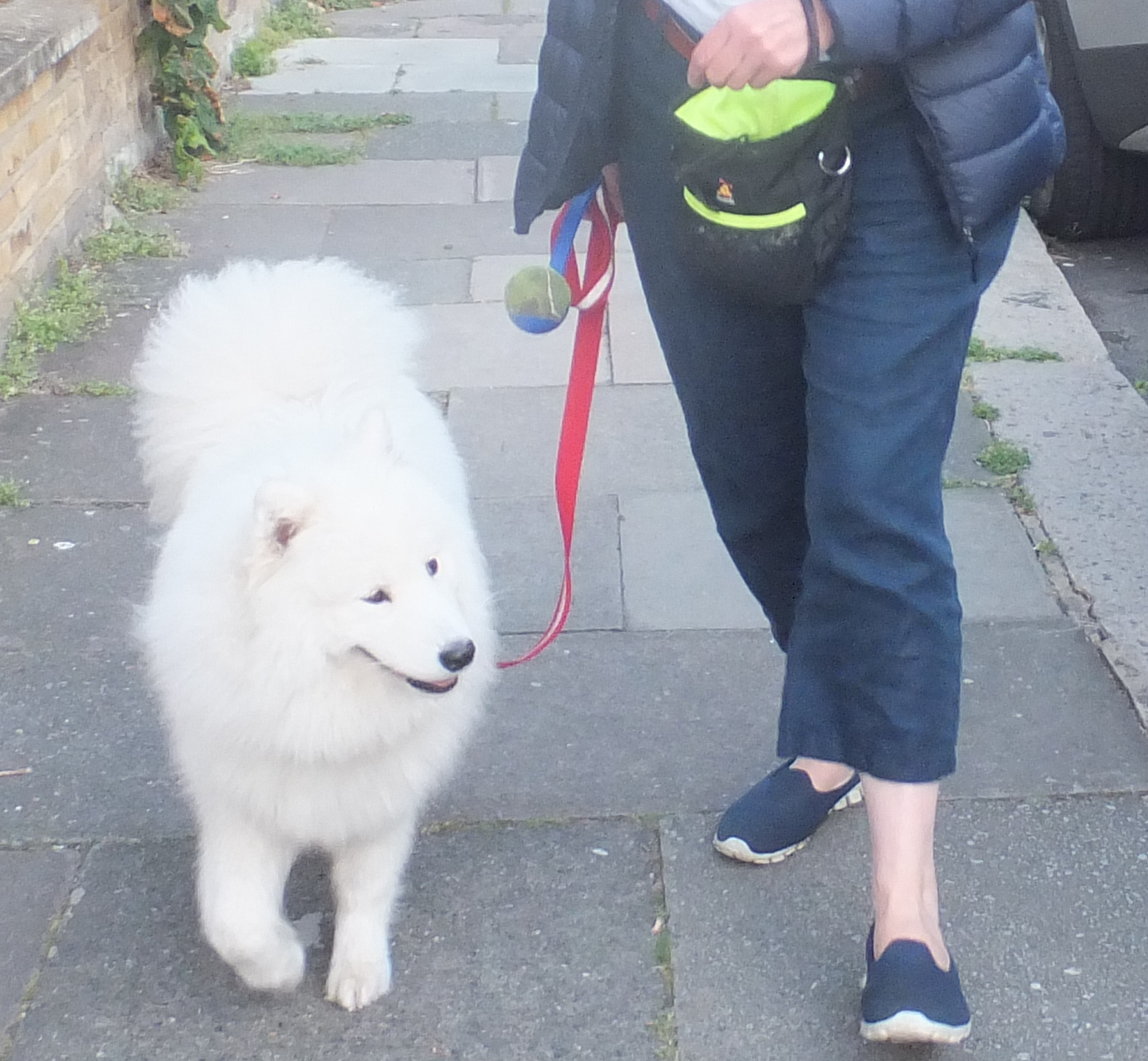 Make Your Training Rock Solid With
The R+ Dog Training Alumnus Course
18 classes, including 3 workshops in a practical setting, to refine your skills and make your training rock solid.
Ever wondered why your dog is great at training at home but it all falls apart in class or when a squirrel appears?
The R+ Dog Training Alumnus course will take you step by step through the skills you need:
To ensure that your dog will respond to your cues correctly and quickly anytime, any place, anywhere, no matter what is happening
To walk on a loose lead even when excited
To sit and stay
To drop into a down and stay there
To drop toys into your hand when asked….and much more!
A minimum of three classes will be in the "real world" so that you can practice what you have learned in the classroom in an every day setting.
The course is available as one-to-one training or in a group with a maximum of 4 dogs per session so that every can get individual attention and learn in a calm, supportive setting. Sessions are backed up by handouts to help you practice and there is plenty of scope for asking questions and working on  specific issues.
Sessions can be booked in 6 weekly blocks; discounts are available if 12 or all 18 sessions are booked at the start of the course.
The course follows on from the R+ Dog Training Puppy Start Right course, but you do not need to have completed that course to attend.
Contact R+ Dog Training now to get a happy, well behaved dog that you can take anywhere.
Covid-19 Safety
All tuition is undertaken within current government guidelines with regard to Covid-19 in order to be as safe as possible. It may be necessary to make amendments to a course if additional restrictions become obligatory, but R+ Dog Training intends to continue to provide high quality, flexible tuition and support so that you can have a happy, well-adjusted dog.