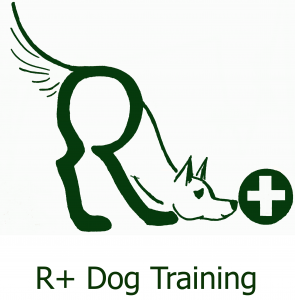 Have a happy, fulfilled dog that you can take anywhere.
R+ Dog Training uses non-aversive training methods backed by science and introduced by a qualified professional. All training is customised because we know that your dog is unique. Group classes are limited to 4 dogs per class and one adult handler per dog so that everyone can learn in a calm, quiet environment with plenty of chance for questions, to provide the solutions that you need to enable your dog to live a happy and fulfilled life.
Choose from:
Activity Training Individual training in the basics needed for specific sports including working to the gun, agility and showing £90 per hour
| | | |
| --- | --- | --- |
| One-to-one Training | Individual training customised for your needs in and around your own home | £90 per hour |
| Train While You Work | Individual training for your dog in your own home or in arrangement with daycare while you work, with a regular "catch up" at your convenience | £40 per half hour |
| Group Classes | Weekly class with a maximum of 4 dogs per class and an optional workshop following every 6 classes for practising in the real world | £180 per 6 weeks, £15 per workshop. |
| Special Training | Individual training for specific needs such as relaxing at the groomer, happy vet visits, stress-free travelling and settling at the cafe | £90 per hour |
Discounts available for block bookings and for advance group class bookings. Please also see the terms and conditions before you book.
More About Group Classes
Group classes are run in six week blocks to suit busy lives. Ideally, lesson blocks should be consecutive and three six week blocks are required to cover the basics. They also include three optional workshops outside of the classroom which lead naturally into the next block of lessons.
The first lesson is always an induction and can be undertaken as a group or individually in your home. If in a group, dogs should not be present. This provides an opportunity for you to understand how classes work, what you need to prepare and to raise any questions or concerns without worrying about your dog.
If you decide to continue with the next block of lessons, a discount of £5 is available if the first workshop is booked at the same time.
Please make sure that you can commit to at least six weeks of consecutive lessons before you book.
You will receive plenty of written material to support your training and advice by e-mail or telephone is provided where possible.
You should plan to work up to three five minute sessions of dedicated training per day by the end of the first six week block. The more chance your dog has to be rewarded for desired behaviour, the faster you will both learn.
Learning new things can be challenging for you and your dog at first but, time and effort will soon be rewarded with a happy, confident dog that you can take anywhere.
Contact R+ Dog Training now to guarantee your place.